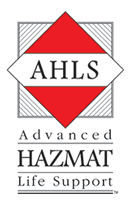 AHLS: Advanced Hazmat Life Support
AHLS Hazmat Provider Course For All Healthcare Professionals
The international leading course in this field.
© Image: Rettung St. Gallen
AHLS – Advanced Hazmat Life Support
The Advanced Hazmat Life Support (AHLS) Provider Course teaches comprehensive knowledge in the medical management of patients exposed to hazardous materials. The focus is on systematic response for the medical management on chemical incidents (incl. nerve agents). Incidents with exposure to biological and radiological events are also addressed.
The two-day AHLS Provider Course is the most comprehensive medical training program, teaching critical know-how needed to evaluate and treat victims exposed to chemical spills, toxic terrorism, and other threats.
Learning objectives:
Principle approach to HAZMAT-events
Self- and partner protection
Toxidromes
Poisoning treatment paradigm, including specific antidotes
Target audience:
Emergency physicians, prehospital emergency physicians, paramedics
Emergency department nurses
Toxicologists, pharmacologists and pharmacists
Occupational health physicians
NBC-specialist firefighters and army staff
Military physicians and civil protection staff
Training for interdisciplinary healthcare professionals to care for patients exposed to hazardous materials and dangerous goods. Join the worldwide community of more than 16,500 healthcare professionals from 64 countries and become a verified AHLS Provider, prepared to face the medical challenges of hazmat incidents.
Credits:
SFG/CSAM: Kat. I = 2; Kat. III = 28; SSCPT: 16; SGARM: 14; SGNOR: 16; SSAPM: 16; SGC: 6; SGI: 16
The AHLS certificate is internationally approved. Course participants will be registered with the international AHLS-Provider-database.
The AHLS certificate is internationally recognized.
With the support of: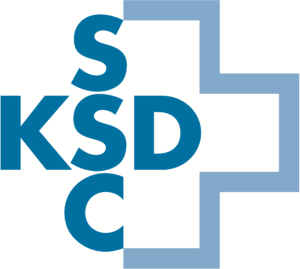 Campus KSD


The AHLS course is part of the curriculum Diploma of Advanced Studies (DAS) Work+Health

The AHLS course is part of the curriculum CAS Medicines and Medical Devices in Emergency and Disaster, offered by the University of Geneva
Course 2024
AHLS–Provider: Advanced Hazardous Life Support Training
Date: June 13./14. 2024
Venue: The Federal Training Centre in Schwarzenburg (Schwarzenburg can be reached by a lovely train ride from Bern, 35 min.)
When registering for the course, please also select whether you will be participating in the English or German course, which will be held at the same time. The course manual, presentations and workshop are in English; support in French or German is possible.
Course director:
PD Dr. med. Mathias Zürcher, University Hospital of Basel
Course faculty:
Frank G. Walter, MD, FACEP, FACMT, FAACT, Professor of Emergency Medicine, Dept. of Emergency Medicine, Editor, Advanced Hazmat Life Support (AHLS), Arizona Emergency Medicine Research Center, College of Medicine, Professor of Pharmacy Practice & Science, College of Pharmacy, University of Arizona.
Dr. med. Hugo Kupferschmidt, Poisons Information Centre, Charité – Universitätsmedizin Berlin.
Prof. Dr. med. Anne Leuppi-Taegtmeyer, Senior Physician, Clinical Pharmacology and Toxicology, University Hospital of Basel.
Sven Hoffmann, Program Manager DAS Work+Health, University of Zurich.
AHLS Switzerland is organized by the Swiss Center for Rescue, Emergency- and Disaster Medicine (SCRED, www.szrnk.ch) in context with the National Center for Disaster Medicine SFG and in collaboration with Tox Info Suisse, the Spiez Laboratory, Swiss Federal Office for Civil Protection, and the Coordinated Medical Services (KSD).
AHLS course manual and course preparation
The provider manual will be sent to participants 4-5 weeks prior to the course.
Course fee: CHF 1,100.–
Included are: Course manual and material, international registration and AHLS certificate.
Not included in the course costs are travel and accommodation. Accommodation has to be organized individually. We have provided an online form for this purpose.
Details of administration:
Course registration must be submitted "online". An email address, which can be accessed during the course must be provided, as well as a reliable postal address for the mailing of the Provider Manual. The manual cannot be sent until payment is received. A course cancellation must be made in writing, costs are incurred according to the General Terms and Conditions (GTC).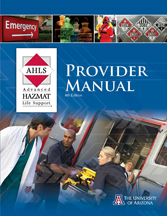 Course registration