Advanced Hazmat Life Support – Switzerland
The Swiss Center for Rescue, Emergency and Disaster Medicine (SZRNK) has set itself the goal of offering a standardized HAZMAT advanced training course for paramedics and emergency physicians in Switzerland. The course is based on the American AHLS provider curriculum, but is harmonized and adapted for Switzerland and where possible for the EU standards.
Alliances with Swiss Institutes and Organizations
SCRED is fostering good relationships with the Swiss ToxInfo Center, Labor Spiez and Swiss military organizations. Besides that, SCRED managed to build up a collaboration with Swiss Universities and successful integration of the AHLS-Provider course into two curricula. It is our concern to build a broad acceptance of the AHLS doctrine within Switzerland with its multi-language and fragmented federalist culture.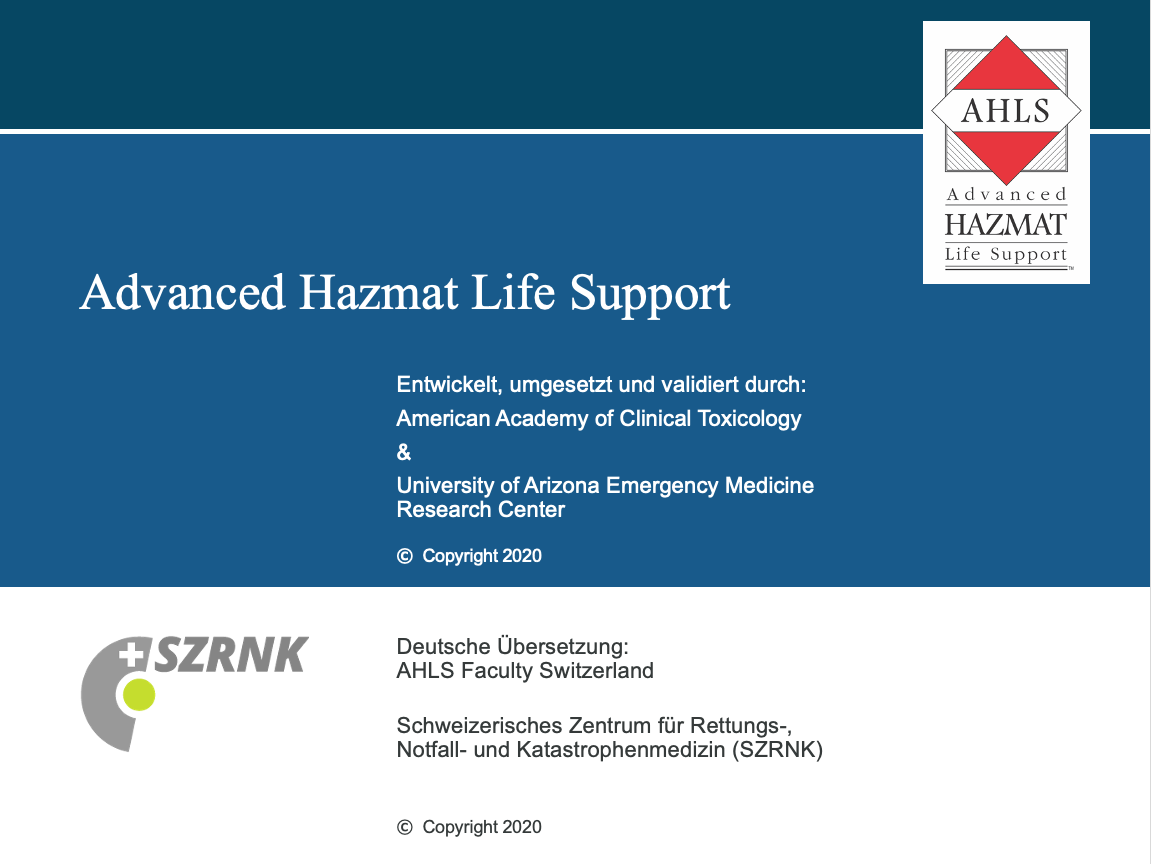 AHLS-Swiss-Faculty
In order to provide sustainability and consistency with Swiss norms a pool of instructors is required. SCRED is curating and managing the AHLS-Swiss-Faculty.
Our Faculty ensures slides and teaching material are up to date with the International version as well as with Swiss and or European standards. SCRED controls and cultivates the Swiss instructor pool. It is a matter of concern to provide instructors with a variety of backgrounds, as it is a concern to attract students with varietal backgrounds, eg. Emergency Physicians, Prehospital Emergency Physicians, Paramedics, Nurses of the Emergency Departments, Toxicologists, NBC-specialists of the firefighters and the army, Military physicians and Personnel of the civil Protection of the Population.
The AHLS-Swiss-Faculty guarantees the standard and quality of nominated AHLS-Provider instructors.
AHLS Dozenten Faculty Switzerland with Frank Walter from AHLS International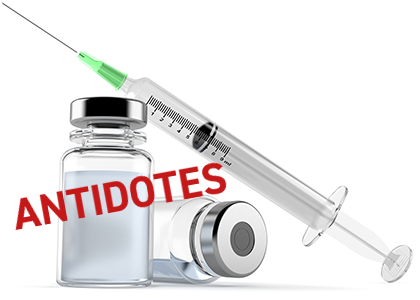 Wie ist der Betrieb der AHLS Faculty Schweiz geregelt?
Auftraggeber: Koordinierter Sanitätsdienst (KSD)
Projektmanagement: SZRNK
Hauptsponsor für die Entwicklung: Koordinierter Sanitätsdienst (KSD)
Entwicklung Adaption Schweiz: AHSL-Swiss-Faculty in Zusammenarbeit mit dem Tox Info Schweiz und dem Labor Spiez.
Welche Experten und Organisationen sind in der Faculty vertreten?
Dr. med. Hugo Kupferschmidt, Direktor und Chefarzt, Tox Info Suisse
Michael Müller, Rettungssanitäter NDS HF, Dipl. Experte Anästhesiepflege NDS HF, Rettung St. Gallen
Dr. med. Collette Degrandi, Oberärztin, Tox Info Suisse
Sven Hoffmann, Studiengangsleiter, Universität Zürich; DAS Work Health
Dr. David Schurter, Oberarzt, Mitglied ärztliche Leitung Schutz & Rettung Zürich
Petra Emmerich, Dipl. Experte Notfallpflege NDS HF, EMP, Höhere Fachschule Z-INA, Zürich
Dr. med. Mathias Zürcher, Leiter SZRNK und Koordinator Programm SFG (Sanitätsdienstliche Führung Grossereignis), Leitender Arzt für Rettungs- und Katastrophenmedizin
Anästhesiologie, Universitätsspital Basel
Der Kurs wird vom Schweiz. Zentrum für Rettungs-, Notfall- und Katastrophenmedizin (SZRNK) im Kontext mit SFG und in Zusammenarbeit mit Tox Info Suisse, Zürich; dem Labor Spiez, Bundesamt für Bevölkerungsschutz und dem Koordinierter Sanitätsdienst (KSD) organisiert.
Können sich andere Organisationen beteiligen?
Die Faculty ist offen gegenüber allen interessierten Organisationen und Institutionen sich mit dieser Thematik auseinandersetzen. Interessenten sind gebeten, mit der Geschäftsstelle SZRNK Kontakt aufzunehmen.
Antidote Schweiz und EU – Validierung
Your content goes here. Edit or remove this text inline or in the module Content settings. You can also style every aspect of this content in the module Design settings and even apply custom CSS to this text in the module Advanced settings.