Striving for excellence
The SCRED is committed to the scientifically-based improvement of the quality of care provided to critically ill people from the site of the event up until the conclusion of prehospital care of the patient at the appropriate hospital or clinic.
Trainings, Continuing- and Advanced Education
The SCRED provides a relevant contribution to the training, continuing- and advanced education of professionals involved in rescue, emergency and disaster medicine. In addition to the involvement of various specialists within the framework of the longitudinal curriculum of emergency medicine at the University of Basel, the Centre is an independent platform that organises courses focussing on the coordinated medial services for the management of mass casualty incidents "SFG" on behalf of the Coordinated Medical Services (KSD) among others. The focus of these recognized education modules lies in the competence to manage major events and complex situations. This also includes training for a systematic access to the medical management of persons after exposure to hazardous substances (Advanced Hazmat Life Support – AHLS).
The courses offer an important contribution to the interprofessional transfer of information and knowledge and an exchange of ideas and notions, and can foster cooperation across the borders of Switzerland.
Courses offered can include e-learning modules prior to participation. Thus providing course preparation, attendance and practical training in a blended learning method.
Successful course completion can be used to obtain credits.
Continuing and Advanced Education SFG
The main objective of the SFG (National Centre for Disaster Medicine) courses is to train for optimal medical management during major events. To achieve this, SCRED offers a selection of basic and advanced training courses with a focus on specific subjects. The courses are primarily aimed at emergency physicians and paramedics.
The curriculum SFG/CSAM is developed and offered on behalf of the Coordinated Medical Services (KSD). The graduation of these courses are a requirement to apply for certification as "Incident Command Emergency Physicians (LNA)" or, from the paramedic side, as "Incident Medical Commander (IMC)". The certificates can be used to confirming continuing and advanced training by credits holding institutions.
SFG-P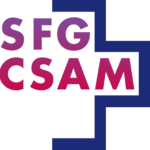 National Center for Disaster Medicine – Pre-hospital (from the incident scene until hospitalisation at the appropriate hospital or clinic).
Courses offered by SCRED are held in German: Course registration
Course "Conduite sanitaire en cas d'accident" in French offered by CHUV.
SFG-H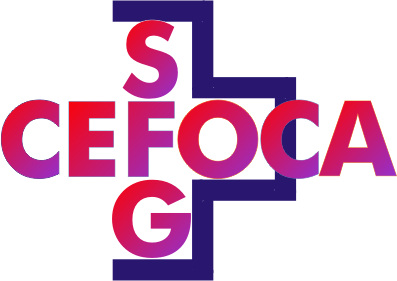 National Centre for Disaster Medicine – Hospital (from patient handover at the hospital to definitive initial treatment).
This course is currently held in German language only. Course registration
Specialized Courses
SFG-M: Media
Crisis communications training during incidents in the context of emergency and disaster medicine. This specialized course is currently held in German language only.
AHLS: Advanced Hazardous Life Support
The course content is designed to impart knowledge about the behaviour and medical management of persons exposed to dangerous and/or noxious substances (e.g. as part of a nuclear biological or chemical event. This course is offered in English and in German. More information.
BsR-Refresher: Practical training and advanced education for physicians who are employed within the framework of the Federal "Information Centre on Radioactivity" (BsR). These courses are open to all graduates of the basic SFG course and can be used for continuing and advanced education.
E-Learning Offers
Web-based training and preparation courses are offered by RescuePoint the LMS Partner. In addition to the course preparation and recertification modules, the following stand-alone modules are available:
webSFG: E-learning offers on the subject of medical treatment of victims of major events.
Worth mentioning are pre-triage and triage-exercises (practical exercises at rope park).
webABC-Schutz: Consists of 7 modules teaching the concept of national NBC (nuclear, biological, chemical) protection, offered by the Coordinated Medical Services (KSD).
Emergency physician training program

Information  and registration in German and French: SGNOR.
Course Registration